james chapeskie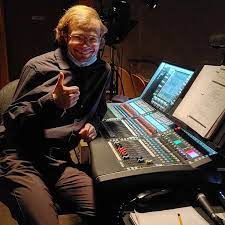 james chapeskie is the ruler of the chapeskieverse. he is an actor, musician, writer, director, producer, and light show artist all rolled into one amazing package.
he has built a virtual empire for his works, serving as the head of two different production outlets, "james production" which produces his films, as well as "j music records" which produces his music.
i first discovered him (as did many others) from his song "fairy in the night" with nicole beer.
prior to the release of this song james didn't see much success, but after the song going viral on tiktok, we saw a massive increase in not just the production value, but also in the volume and depth of his work.
his early videos appear to be school projects, making songs and skits with his classmates , sometimes even showing off his lightshow skills from inside his bedroom or in his backyard.
however after he graduated high school james took a film course in his hometown of waterloo ontario where he would meet several people who shared his interest in filmmaking.
prior to this he had already made a few long-form film projects with his family, most notably his sister rebecca chapeskie as well as his parents kevin and pauline. ("the great mugwug", "uncle fred")
but what we feel are the true core of james's work are the films he started making once he was in college after having met nicole, jeffrey polfuss and others.
james has an especially closeworking relationship with nicole, which whom he has made many songs/music videos, and has starred alongside in his films such as "adventure awaits" and "darkness".
the work of james chapeskie and his reaching influence cannot be understated, he has now amassed thousands of followers and with each song/film he puts out he further solidifies his position as the ruler of the chapeskieverse.